Server and workstation boards have had SlimSAS 8x connectors for dual NVMe drive setups for quite a long time now.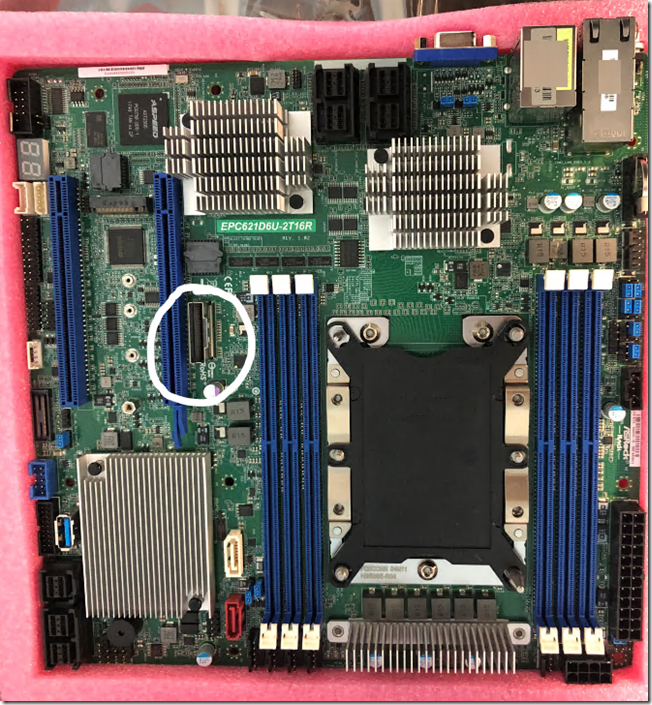 ASRock Rack EPC621D6U-2T16R (BTO Board)
The SlimSAS SFF-8654 connector is to the right of the PCIe x16 slot.
When they started appearing on server and workstation boards, we began trying to find a cable, any cable, that would connect to it and allow us to hook up a couple of NVMe drives.
Well, today we have the first bits of success in finding the needed cables: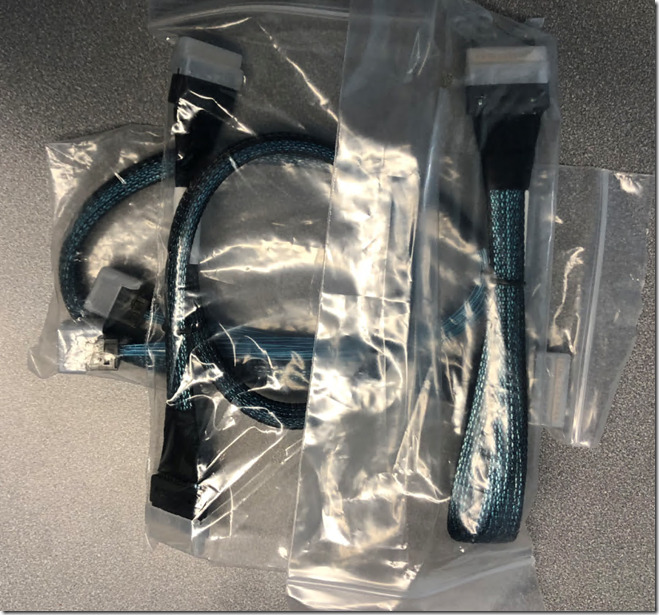 SFF-8654 400mm and 300mm Cables plus SFF-8654 to Mini-SAS HD (SFF-8643) Pair
Both cable types will be used in our custom cluster nodes to provide NVMe drives for cache in our Storage Spaces Direct (S2D) clusters.
We have more on the way from another source. We'll see what they look like and how they turn out in our burn-in testing.
We also have a set of ICY DOCK MB834M2K-B dual M.2 NVMe mobile racks for 3.5″ drive bays on the way.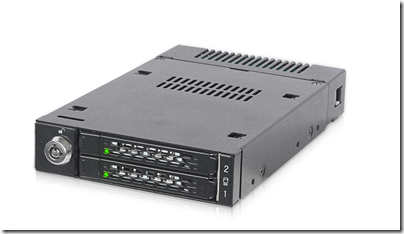 ICY DOCK MB834M2K-B Dual M.2 NVMe Mobile Rack for 3.5″ Bay
The back end of this unit has a pair of Mini-SAS HD (SFF-8643) connectors making for an easy connection to the motherboard.
The two M.2 22110 drives we will be testing with these configurations are:
1TB Intel SSD DC P4511 M.2 22110
960GB Samsung PM983 M.2 22110
Both of the above have Power Loss Protection (previous blog post) built-in.
Further reading:
Thanks for reading!
Philip Elder
Microsoft High Availability MVP
MPECS Inc.
www.s2d.rocks !
Our Web Site