This was something learned this morning:

Dark Mode for virtually all apps that can do it!
If there's one thing we've discovered, LCD/LED monitors are intense on the eyes. At times, it can be like not wearing sunglasses on a sunny day outside with snow on the ground: Snow Blind.
The Night Light feature can help with that for later evenings. It makes it so that the eyes are not so useless after leaving the monitor(s).
To get Dark Mode turned on click Start and then the Settings Gear.
Click in the Search field and type Dark.
Scroll down and enable Dark Mode.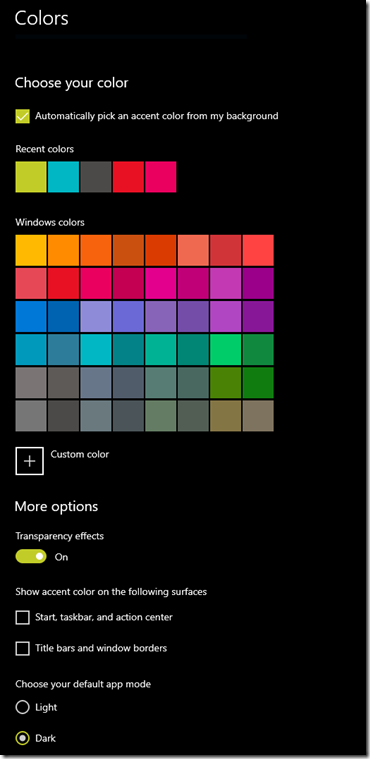 For whatever reason, Edge does not respect that setting. It needs to be set on its own.
Click the ellipsis menu then the Settings Gear.

Set the theme to Dark.
Done. Enjoy! 🙂
Hat Tip: Teenage Daughter 😀
Philip Elder
Microsoft High Availability MVP
MPECS Inc.
www.s2d.rocks !
Our Web Site
Our Cloud Service